Capacitive Touch Screen ECG Bracelet has 0.91-inch highlight OLED, subtitles can push the display information, Capacitive touch screen, you can slide around the switch menu. It could be Dynamic And Static Real-time heart rate monitor and ECG&PPG test blood pressure.
Function

Blood pressure monitoring using the electrode + photoelectric combination test method, combined with two test results, obtained health data, (by blood pressure calibration test, the data more accurate).
Blood pressure monitoring / dynamic and static heart rate monitoring / ECG test / breath test
Heart rate monitoring can be set to 10/30/60 minute time monitoring.
Electrocardiogram test / breathing training
USB data cable fast charging port, no data cable
0.91-inch highlight OLED, subtitles can push the display information, capacitive touch screen, you can slide around the switch menu
Sleep monitoring (sleep time, sleep quality, awake), according to data to improve sleep
Call notification, WeChat, QQ, SMS reminder push (IOS, Andrews call Chinese call),
Time display, step, blood pressure, heart rate in real time, distance display
Movement function (step, distance, calorie)
Sedentary reminder to remind you to lift the screen
Specification
System requirement: Android 4.4 and above, IOS 8.0 and above, Bluetooth 4.0 and above
Bluetooth version: BLE 4.2
Bluetooth chip: 51822
Battery capacity: 100mA
Standby time: Three month
Working time: About two weeks
Motor: Vibration remind
Charging interface: Plunger contact interface
Sensor: Gravitational acceleration sensor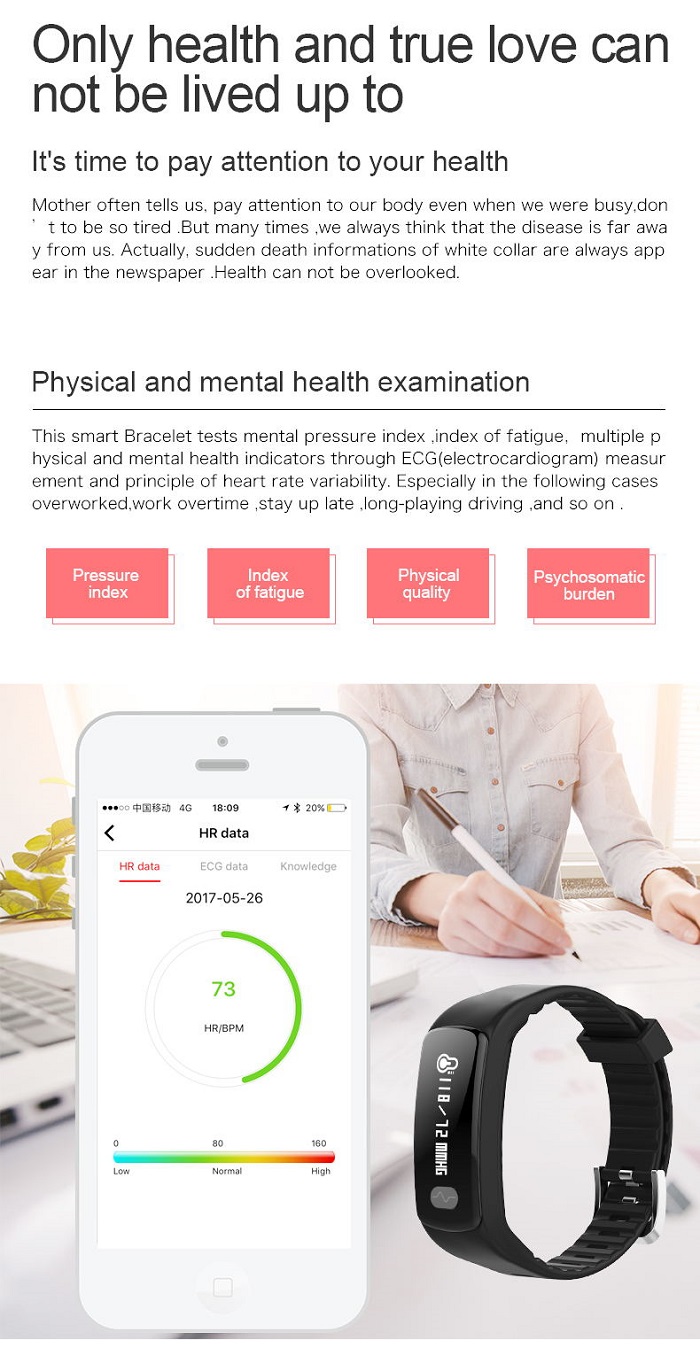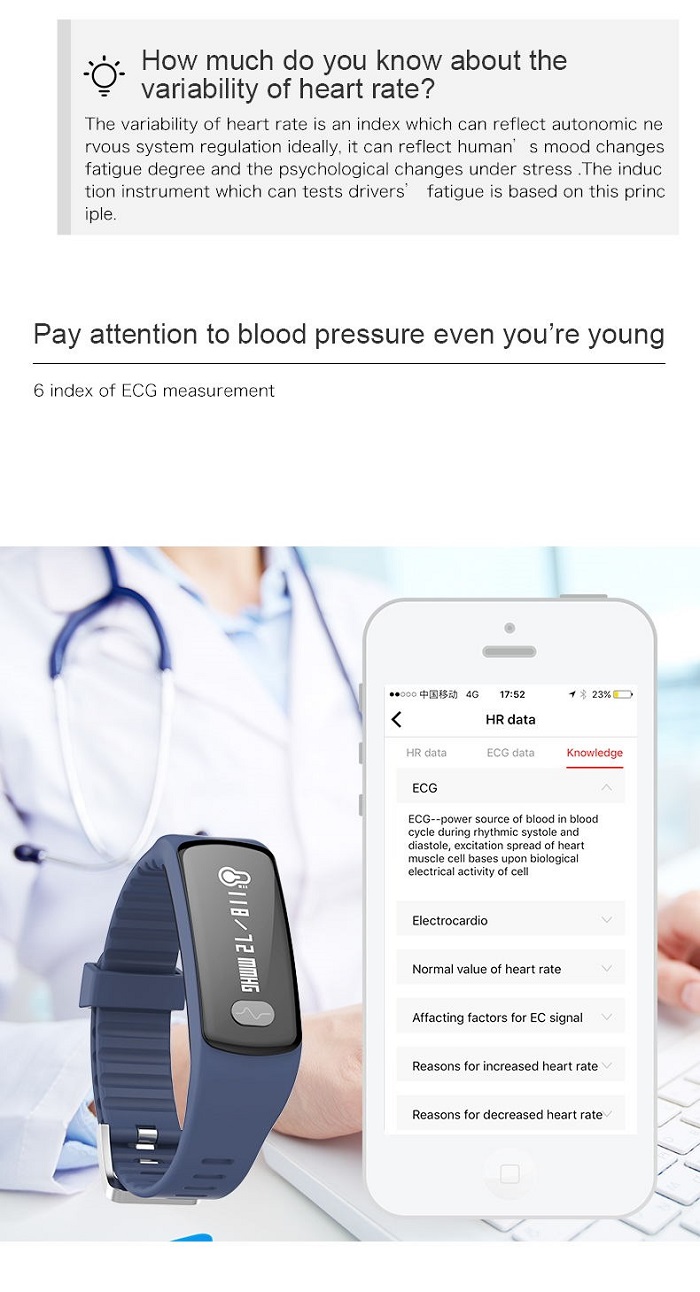 Product Categories : GPS Smart Wear